April was Autism Awareness Month. In previous years, I have dedicated my #AtoZChallenge to autism, but this year, I chose a different topic. For a while, I had it in mind to focus on developmental disabilities in general, but, as you can see, I chose another topic entirely. However, the topic of autism is still on my mind. In the coming weeks, I want to offer more of an insider's perspective on autism and its characteristics. After all, I am autistic and I feel that the blog coverage on autism is heavily divided between parents of autistic children sharing their stories and adult autistics sharing advocacy. Now there's nothing wrong with advocacy – I feel passionate about it too -, but there is also nothing wrong with personal experience stories. What is wrong is when these are mostly one-sidedly coming from neurotypical (non-autistic) parents of autistic children. Hence, my insider's perspective.
For my first post, I am choosing a rather controversial topic: aggression. When parents talk about their child with autism, one of the first things they will usually mention is the child's aggressive behavior. And in fact, this was the first thing my parents would say when asked to describe my problem behaviors too. It was also what got me to be referred to the mental health agency for an evaluation at age 20, which ultimately led to my autism diagnosis.
I don't know about statistics of aggression in general, but it is highly stereotypical to equate autism with violent behavior. Autistics are not more likely to be deliberately violent than neurotypicals and they are, in fact, more likely to fall victim to violent crimes.
That doesn't mean aggression doesn't occur and, when it does, that it isn't related to the autistic person's autism. To say that it's a "comorbidity" is, in my opinion, doing the autistic a disservice. It is, however, an issue that arises in the interaction between the autistic person and a highly autism-unfriendly world. After all, at least I have often gotten aggressive when my needs for autism-supportive care are not met.
For instance, one day in the psych hospital, a nurse, whom I will call Sara, had said one evening that she'd get back to me the following day after morning report to talk about getting me unsupervised off-ward privileges. The next day, I went up to Sara, but wasn't able to communicate clearly what I wanted. "I'm not your assigned nurse today," Sara said. "Go to Daisy if you want something." Now the nurse I'll call Daisy was a temp worker, so clueless about my needs or what I'd talked to Sara about the previous day. I got very irritable, because Sara had promised me she'd get back to me and now she was referring me to Daisy. I screamed, walked around the ward restlessly and constantly nagged the staff in an irritable voice. By handover, a third nurse, whom I'll call Robert, came on and said that he'd put me in seclusion if I didn't calm down right away. "Go on then, stupid," I shouted. So he did.
This was not my worst incident of aggression ever. As a teen, my mother reports, I would hit her. I currently still occasionally slap or push staff. Usually, this again results from staff not following through on something or not following my daily routine.
I feel strongly that, though not all incidents of aggression can be prevented by parents or carers providing autism-sensitive support, a lot of them can. If an autistic is aggressive anyway, there are much better ways of handling it than solitary confinement.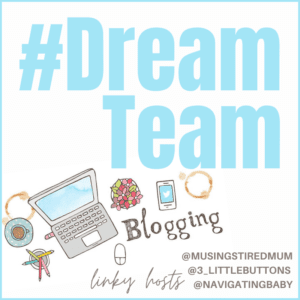 Also linking up with #PoCoLo.